01. Breathing new life into an old brand – SONIC Drive In Square Shakes
Problem
For a decade, the communications of Sonic Drive In was primarily TV advertising – and GS&P was the factory-like ad agency that produced up to 50+ ads a year for their ever-changing product promotions.
OPPORTUNITY
The opportunity to do something new was on Instagram – where brands and people alike blasted curated and filtered pictures of their avocado toast, their unicorn Frappucino, or even their favorite hot dog toppings. SONIC Drive In, on the other hand, had been radio silent. How could we announce our arrival to Instagram in a way that would get people to, well, put down their phones?
So we asked: What if we made a product inseparable from the channel we were advertising it on?
SOLUTION
SONIC became the first brand, and the first food brand, to have a product that was designed for Instagram, offer it exclusively for sale on Instragram, and then deliver that product within minutes of your order on Instagram. We called it Sonic Square Shakes. It was designed with the help of Instagram designers, put together with the help of an Instagram-famous chef. Oh, and everything was completely square (even the cherry on top)
Results
650 million media impressions
A cost per reach of .0002 cents
78% of shakes served led to an Instagram post
(even Instagram Instagrammed it!)
02. Creating a soapbox to talk about how food should be – GS&P Food
PROBLEM
I wanted to work on creating a company culture that reflects my philosophy on how food should be -- good lookin', good for you, and good for the planet.
Solution
Along with a Group Strategy Director (who is also a fellow food lover), we started GS&P Food. A practice within my agency that promotes sharing knowledge of better food practices, food trends, and food in culture. Right now, we are doing weekly newsletters that we send to clients and within the agency. Take a look at one here.
I am also working towards building a GS&P FOOD Conference, where we introduce our food clients (Frito Lay, SONIC Drive In, the California Milk Processing Board) to people and ideas around changing up the food supply chain to be more sustainable, or technologies that might increase efficiencies. Wish me luck!
03. Bringing people together with food -- themed dinners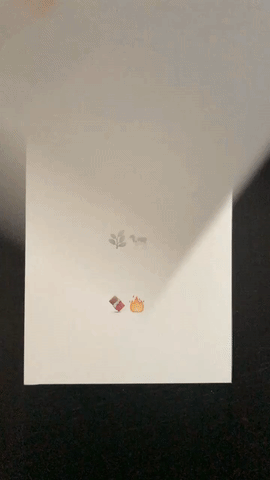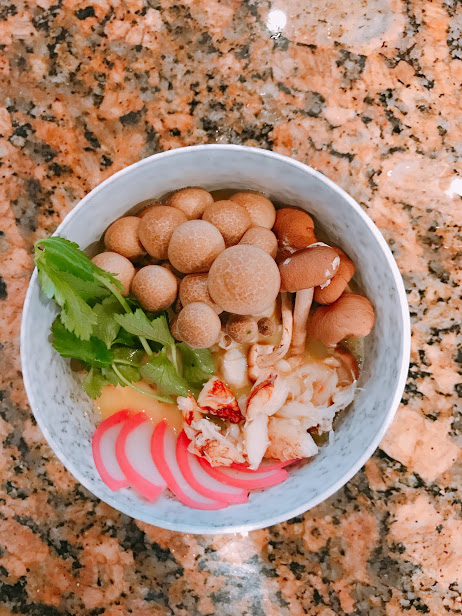 Solution
Every couple of months, I invite 6 friends over to a themed dinner. It's a 3-4 coursed dinner centered around a theme with drink pairings. Last time, I did "contrast". This time, I designed a menu only using emojis on printed vellum paper. After dinner, I gave guests the second sheet that explained everything they were eating and what drink was paired with it. Here's the menu below:
black + white
black sesame chip | scallop sea bass ceviche
drink: pomegranate blood orange spritzer
bitter + savory
arugula walnut pesto gnocchi | sous vide braised short rib
drink: orange juice and paprika with herbs
spicy + sweet
chocolate chili budino
drink: decaf espresso
Opportunity
One of my favorite things to do on the weekends is host supperclub for my friends. But I also have a love for theatre, wine, and weird conceptual thinking. How would I bridge all my loves?